Duncan Meadows Golf and Country Club
Special CUPE Member Rate of $30.00 per green fee after 2 pm
Please contact Duncan Meadows to arrange and book your tee time. You will be asked to provide your union ID card, please contact the local office if you do not have one.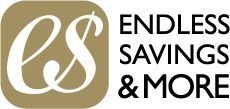 Save with hundreds of discounts available on your smart phone. 
Website: http://www.ESMobileApp.com
Loblaw Optical including Real Canadian Superstore Optical – save 30% off the everyday low price for prescription eyeglasses or 15% off non-prescription sunglasses. Tap the ESM App for location nearest you.
LASIK MD – Save hundreds on a Custom LASIK or reading vision procedure at any of their more than 30 locations across Canada. Tap the ESM App for location nearest you.
Purolator – Save up to 40% on courier services in any Purolator shipping location across Canada, online or by phone. For details, tap the ESM App and look for the Purolator location closest to you.
Budget or Avis – Save up to 25% at all North American locations. Tap the "Travel and Play" category on the ESM App for details and to save on your next travel including hotels, vacation packages, US theme parks (Disney Resorts, Universal Studios, Six Flags, etc.), Broadway & Vegas shows and more.
Playland – Save up to $4 on Playland PlayPasses. For details and to purchase, check out the "Travel and Play" category on the ESM App.
To get the ESM App, go to your app store (Google or Apple) on your smart phone and search for Endless Savings & More. When you first download the app, you will be asked for the CUPE BC "organization code". It's: cupebc
https://www.perkopolis.com/about-us
To access the Perkopolis discounts you will need to contact the office via email to request a single use signup code and then register on the website.
The Local is currently looking into other discounts available, stay tuned for updates. If you have any leads on discounts please send an email.